Barre classes are all the rage right now. We are very excited about this program and the possibilities. Barre Excel is a dynamic, full-body workout that focuses on crating a strong, lean and toned physique. Barre training uses a unique method of cross conditioning that utilizes the most effective aspects of ballet, pilates, flexibility training, strength training, and yoga. The system focuses on low impact, hight intensity workouts that utilize isometric movements to target specific muscle groups.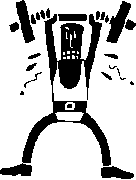 Due to the everchanging insurance policies, we have developed a variety of community programs that people can substitute as an alternative to costly medical billing. Programs require registration and additional fees may apply.
Our Physical Therapy Department offers skilled and licensed professionals who work one on one with our patients. Our goal is not only meeting the goals for a particular patient, but also building a relationship with them. We feel this is significant in fullfilling the patient's needs.