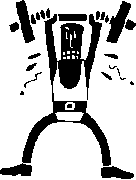 Due to the everchanging insurance policies, we have developed a variety of community programs that people can substitute as an alternative to costly medical billing. Programs require registration and additional fees may apply.
Water classes that focus on Osteoarthritis, Fibromyalgia, Flexibility, Joint Mobility
Water Aerobics
Geriatric Fitness Programs
Personal Training Programs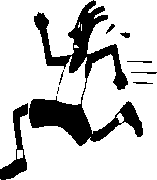 Some of our Community Programs and Fitness
Classes Currently Being Offered:



SWIM LESSONS
Swim Lessons are currently being offered at Cornerstone! Please check with the fornt desk to sign up!
HALLS OF IVY DANCE
Miss Jordan Fulledge is the director and teacher of Halls of Ivy Dance. For classe schedules or questions call 205-280-6450 or stop by the front desk!
INTERVALS
The intervals classes offered at Cornerstone are appropriate for all fitness levels including the beginning exerciser as well as conditioned athletes. Intervals refers to the time of exercises. The class includes bouts of cardiovascular exercises alternated with less intense muscular exercises. Those that have a higher cardio-respiratory fitness level would use heavier weights and higher steps. While those that want a less intense workout would use lighter weights and no risers with the steps. Try an Intervals Class!!!! Check the fitness menu for days and times the class maybe offered.

Aqua Box:
A class that combines toning and boxing moves into a fat burning, muscle sculpting, core interval workout, guaranteed to get you into shape.
AquaFit:
This class combines segments of cardio and strength training using training intervals and water approved weight resistance tools. AquaFit is designed for all fitness levels using equipment that helps drive a quality aqua experience resulting in a toned and functional body covering strength, cardio, and mobility.
Barre:
A high intensity, low impact, full body workout. Barre is a mix of Pilates, dance, yoga, and strength training, and the moves are choreographed to motivating, popular music. In each energizing and targeted workout, you'll use the barre and exercise equipment such as mini-balls and small hand weights to sculpt, slim, and stretch your entire body.
Barre Burn:
Intervals incorporating basic barre exercises targeting the thighs, seat, and core, with 2-minute bursts of cardio exercises for a total of 6 in 60 minutes. Muscles are working every minute of class so you're guaranteed to melt away that unwanted fat!
Barre Bootcamp:
Our basic barre class turned up a notch (or 2)! This class targets every muscle group, large and small, using full range of motion to keep the heart rate elevated throughout. Cardio intervals are also strategically placed throughout the class to get your heart rate up so that your body is sure to tone, strengthen, and burn those unwanted calories! This is a killer workout perfect for plateaus your body may be experiencing.
Barrelates:
This class is a fusion of a traditional Pilates with classic barre movements that strengthens core muscles for a lean physique. Barrelates focuses on using small, isometric movements to sculpt and define muscles.
Bosu Combo:
This class uses the BOSU to create endless exercises to increase your strength, balance, & overall fitness level. Create and maintain those sculpted muscles you've always wanted.
Extreme Fit:
Combines the best of a crossfit with the best of bootcamp, an ever-changing, body changing workout.
FITStart:
New members, beginners, or those just needing a lower impact class… this is for YOU! FITStart is a 30 minute class teaching the basics of step, toning, strength & cardio, as well as proper form and use of equipment. Everyone needs a great place to start.
Gentle Yoga:
A mindful, gentle flow of yoga poses with a concentration on stretching and strengthening the body. All levels of experience welcome!
Glide:
A high intensity, full body workout, mixing cardio and strength training which will be performed on gliders or discs. Give us your time, and we will give you a body changing experience.
HIIT:
HIGH INTENSITY INTERVAL TRAINING: Upgrade your regular interval class with our new class HIIT. Alternating periods of intense exercises followed by short recovery periods to blast those calories and burn fat.
H2O Core + More:
A head to toe workout with little to no impact on your hips, knees and ankles. Tone your "Power House" and get that heart rate up to burn that top layer of fat, while whittling in that waist.
Insanity:
It's time to rise above the excuses and unleash your inner athlete. Master athlete training drills, cardio conditioning, and strength training to reach your personal best, no matter where you're starting from.
Kick & Core:
This core strength workout is not just about abs, but also the areas that comprise the entire center, including your back, glutes, hips, legs, and even the chest and shoulders. You can get your core in the best possible shape and take your level of fitness up a notch.
Power Pump:
This is a weightlifting and cardio class to help condition your entire body. This class will increase muscle definition and strength through isolation and proper form. The class will be limited to the first 8 people, so mark your calendar and get here early.* We will meet in the weight room.*
Rock Bottom:
This is an intense lower body workout focusing on core, glutes, and legs. Need a little extra work on the butt and the gut? This class will tone, sculpt, and strengthen.
60 Second Fix:
This class provides cardio + toning + strength + endurance+ 60 seconds each exercise= 60 Second Fix. Do it all in this specially designed 30 minute workout.
6 Pack Abs:
Give us 30 minutes and we will help you chisel your core! This is the class for you if you want to get rid of back fat, love handles, and muffin tops.
SilverSneakers®:
This class provides a very light cardiovascular workout along with conditioning exercises designed to improve strength, flexibility, and the ability to perform functional activities such as unloading groceries and lifting grandchildren. It is never too late to start exercising… You can do this!
Step and Tone:
40 minutes of step aerobics followed by 20 minutes of toning using the step.
Triple Threat: You never know what you're going to get with our Triple Threat class! Just be ready to get your heart rate up, increase your strength and endurance, and sculpt and tone your core.
Yoga Flow:
A dynamic and fast paced flow through yoga poses to create a great overall body workout, all while stretching and strengthening the body.
Zoom:
A high cardio class, featuring 60 minutes of sprint challenges including: bear crawl, hopscotch, jump rope, crab walk, and more. Bring out your inner child and have fun while burning fat.
Zumba:
An all out dance party. A fun way to get a great cardio workout.
Water Aerobics:
You do not have to know how to swim to take part in this fun fitness class. This is an aerobic workout in shallow water that will definitely get your heart going. An hour of fun in the water without the impact of land; Most water aerobic classes end with 8-10 minutes of toning & stretching.. The water provides 5 lbs. per square inch of resistance on your body, which you can't get on land! The resistance of the water can really make a difference in building muscle tone. This class is appropriate for all fitness levels and all ages.
Water Arthritis:
A very low impact workout that is designed to decrease the pain and stiffness that accompanies arthritic joints. The buoyancy of the water prevents impact on your joints. You do not have to be able to swim to participate in this class.

For more information about programs at
Cornerstone Fitness and Wellness, Please Contact:

Lesia Childress, Fitness Director


at 205-280-6450