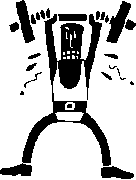 Due to the everchanging insurance policies, we have developed a variety of community programs that people can substitute as an alternative to costly medical billing. Programs require registration and additional fees may apply.
Water classes that focus on Osteoarthritis, Fibromyalgia, Flexibility, Joint Mobility
Water Aerobics
Geriatric Fitness Programs
Personal Training Programs



Click on the links below to read about our Fitness Instructors: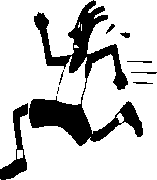 Some of our Community Programs and Fitness
Classes Currently Being Offered
:


SWIM LESSONS
Please check back for the next sessions for swim lessons.


WATER BABIES

Water Babies is a basic water safety class taught for children 6 months-2 years of age.
Water Babies is taught in the pool with 1 parent or adult along side the participant.
Please check back for the next available sessions.
HALLS OF IVY DANCE

Miss Jordan Fulledge is the director and teacher of Halls of Ivy Dance. F
or classe schedules or questions call 205-280-6450 or stop by the front desk!
BOOT CAMP
The focus of Boot Camp is to perform intense, yet simple tasks that benefit the entire body. It's perfect for the busy person who finds it challenging to incorporate both cardio and strength training into his/her busy schedule. Boot Camp enables participants
to practice both kinds of exercise during a fun, effective workout. Boot Camp is on Tuesday and Thursday mornings at 5:30 AM. Boot Camp costs $15 for members and $55 for non-members.
ZUMBA

Zumba classes are now much more accomodating. It is a fun, high energy class that is a full body workout. The only thing that is missing is you!!! Zumba Classes are on Mondays at 8:00 am, Wednesday mornings at 9:00 am, and Thursday evenings at 5:30pm. Please check the fitness menu. Zumba classes will alternate on Monday and Tuesday evenings.


INTERVALS

The intervals classes offered at Cornerstone are appropriate

for all fitness levels including

the beginning exerciser as well as conditioned athletes.

Intervals refers to the time of exercises.

The class includes bouts of cardiovascular

exercises alternated with less intense muscular exercises.

Those that have a higher cardio-respiratory fitness level would use heavier weights

and higher steps. While those that want a less intense workout would use lighter weights and no risers with the steps. Try an Intervals Class!!!!

There is an

Intervals class that meets on Tuesday mornings at 9:00 am. Check the fitness menu for other days and times the class if offered.




For more information about programs at
Cornerstone Fitness and Wellness, Please Contact:

Lesia Childress, Fitness Director


at 205-280-6450